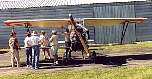 The dew crew assembling Jim's plane.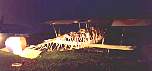 Artistic night shot of "The Mole's" Nieuport 12.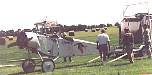 Unloading Rick Gile's 12.
Young Winston and Scotty man the fort.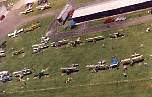 Arial shot of gathered WW1 aircraft.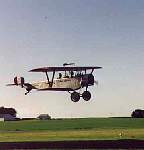 Rick Giles taking one of the 12 bulders for a ride.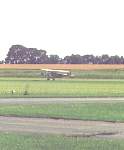 Rick lifting the tail of our 12.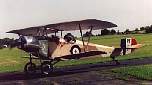 Me taxing the 12, feels great!